Our Projects
Our EU Projects
The PA EU's projects run from Luxembourg and drive industry change to shape the future of the EU payments landscape for all stakeholders.
Financial Crime in the EU - a focus on the Know Your Transaction (KYT) domain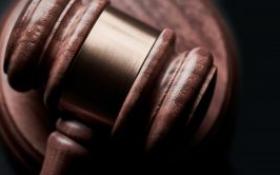 Description: reconcile the most recent practices adopted by the payment operators to fight financial crime (tools, software, procedures) with the spirit of the Regulation (EBA guidelines)
Context: the EBA guidelines have been written at a period prior to the most recent developments (AI, ML, use of Open Data, proprietary solutions) of the industry. The payment players and the local regulatory authorities therefore spend useless time and efforts to ensure the modern methods are not only compliant with the spirit of the regulation but also operationally effective.
Deliverable: Description of the Best recent practices in fighting crime and drawing of a framework to reconcile them with the regulatory requirements.
Objective: Support Payments Operators in their dialogue with the regulator and in choosing the best approach for the future.

The 2023 "Key Players in the EU Payments Landscape" report by The Payments Association EU (PA EU), written in collaboration with Deloitte and The Paypers offers an exclusive strategic review across EU's individual payments markets, ranking the key players according to their place in the value chain and financial indicators.
The "Regulator" Working Group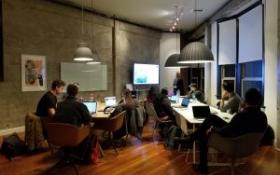 Our objective in setting up this working group is to guarantee a "safe space" for our members' compliance officers who wish to discuss regulatory hot topics once a month under the "Chatham house" rule.
The group regularly invites "special guests" such a key officials from the European Commission, local regulators or prominent actors of our industry.
Among the topics discussed recently: the EU Digital financial strategy, MiCAR, Schrems II, EPI...
Les paiements en France en 2030 - French speaking project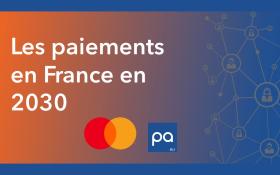 Mastercard et The Payments Association EU collaborent pour vous présenter le paiement en France en 2030.
En plus d'un livre blanc à paraître, 4 évènements digitaux et physiques sont organisés tout au long de l'année sur les thèmes suivants : Blockchain, vers un monde tokenisé? ; Biométrie, le corps humain nouvelle frontière pour le paiement ? ; IoT, vers des paiements 100% autonomes ? ; La sécurité au défi du quantique ; le tout sans oublier une composante transversale ESG.
Our UK Projects
The PA's five projects run from London and bring together more than 80 high level volunteers from across the payments industry.